Welcome to St. Joseph Church!
Weekly Schedule during Lent:

Additional daily Mass: Monday-Thursday at 5:30 pm
School Stations of the Cross: Fridays at 2:55 pm, except for March 17
Parish Stations of the Cross: Fridays at 5:15 pm
Holy Week Schedule:
(Click HERE or on the image to download a printable PDF.)

---
Join us for our 2023 Lenten Study!
The St. Joseph Prayer Team has created yet another great study to guide us through Lent. This year, the theme is "Jesus, I Want to See." Learn more information HERE or click on the image.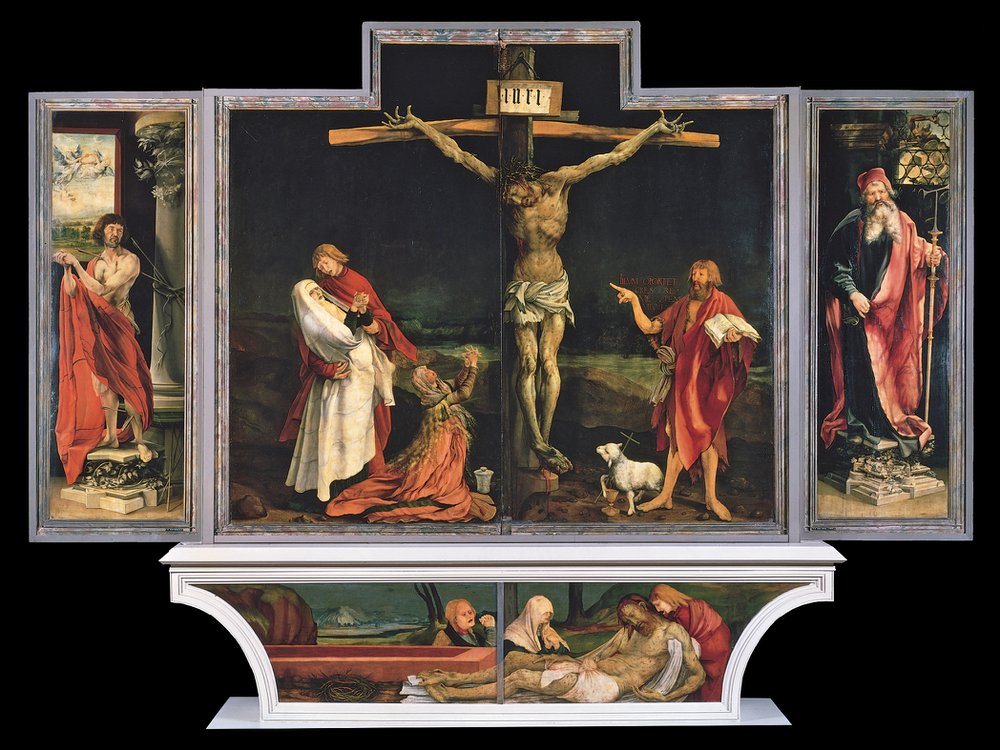 Isenheim Altarpiece by Matthais Grunewald, 1516
---
You're invited to Cor ad cor, a monthly heart-to-heart with Jesus.
As part of the National Eucharistic Revival, you're invited to come have a heart-to-heart with Our Lord every 4th Monday of the month throughout the 2022-2023 school year. Each session will include Adoration with music, a spiritual reflection, silent adoration, confessions, and a social afterward. The next Cor ad cor is scheduled for 7:00 pm on February 26.

Click HERE for more information about the 3-year Eucharistic Revival.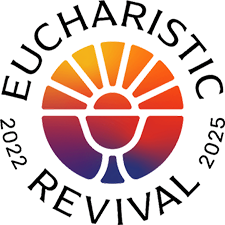 ---
A Meditation for the Presentation of the Blessed Mother From a Sermon by St. Augustine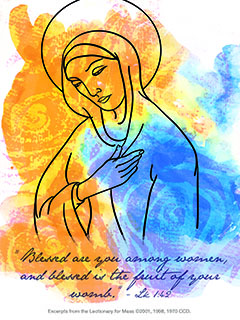 "Stretching out his hand over his disciples, the Lord Christ declared: Here are my mother and my brothers; anyone who does the will of my Father who sent me is my brother and my sister and my mother. I would urge you to ponder these words. Did the Virgin Mary, who believed by faith and conceived by faith, who was the chosen one from whom our Savior was born among men, who was created by Christ before Christ was created in her - did she not do the will of the Father? Indeed the blessed Mary certainly did the Father's will, and so it was for her a greater thing to have been Christ's disciple than to have been his mother, and she was more blessed in her discipleship than in her motherhood. Hers was the happiness of first bearing in her womb him whom she would obey as her master."

Read more of this sermon here: https://www.discerninghearts.com/catholic-podcasts/presentation-virgin-mary-st-augustine-office-readings/

Excerpts from the English translation of The Liturgy of the Hours (Four Volumes) © 1974, International Commission on English in the Liturgy Corporation. All rights reserved.